A long-standing product of the UKRO is the 'Rescue Challenge' which provides for a safe and controlled environment in which rescue and trauma professionals can trial innovative techniques and procedures and test new equipment that could ultimately be used at real incidents; this is known as the Rescue Challenge Concept (RCC). The rescue challenges are open to all rescue and trauma professionals, irrespective of background, governance, etc. the priority is providing a platform to allow for information exchange, peer learning and effective feedback.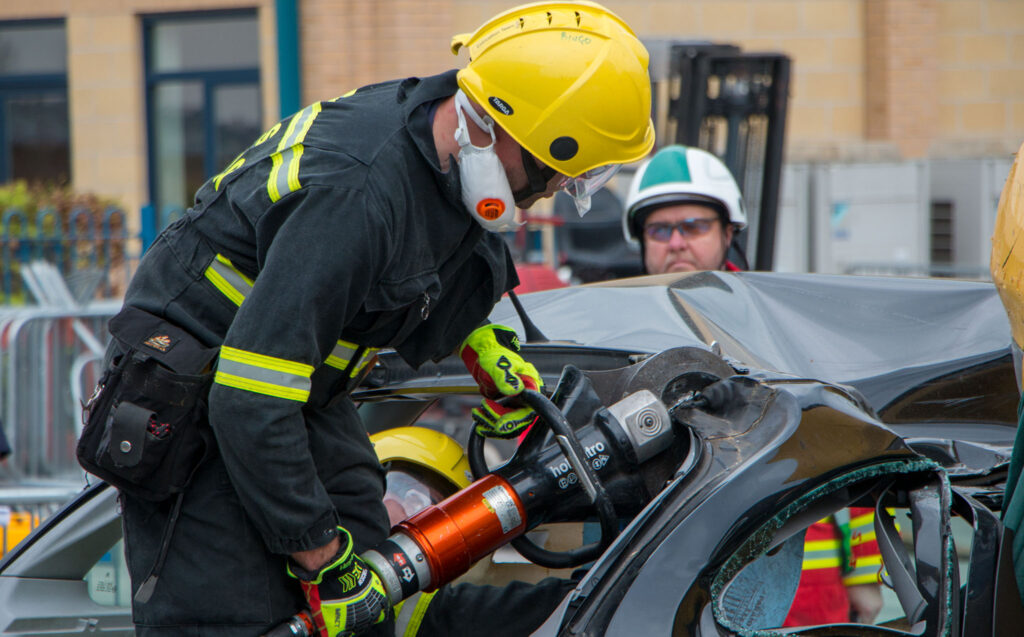 Rescue challenges are delivered in a variety of scales, including at local (Single organisation), Cross-organisational, Regional and National levels, and across five Rescue Disciplines: vehicle extrication; rope; water; urban search and rescue (USAR), and; trauma care.
The UKRO continues to be committed to developing the RCC, looking at differing delivery models given the current/future operating environments and to encourage more rescue and trauma professionals to attend and participate.